Company Overview
LouieVille is the property development arm of the E-Man Group, which is an urban leader in residential real estate in Botswana cities and towns. To date the Company has developed over 750 homes with a turnover of over half a billion pula. We offer a complete service, integrating architectural and interior design, project management and construction, all guided by our dedicated and experienced, in house teams. Our company's development and project pipeline reflect our highly entrepreneurial and innovative designs.
Our LouieVille team is focused on building an exclusive yet inviting atmosphere which enhances the lifestyle of those who choose to become part of the LouieVille living experience. It is our endeavor to supply living spaces which provide safety, convenience, community, and comfort to each and every one of our trusted clients on each project we undertake. We have concentrated our efforts on constructing residential properties in Southern Africa, as we see both the great need and the bottomless opportunity that this region holds. We pride ourselves on being able to deliver a quality living space along with great returns on your investment. Whether you are a new owner or a property investor, our goal is to make your dreams come true. Welcome to LouieVille!
Legacy
Mr. Louie Emanuel was a long-time professional civil engineer and designer in Hyderabad, the fifth largest city of India and home to over 10 million people. He practiced his profession designing and building the residential and civic structures greatly needed in his day. A devoted family man and active member of his local and church communities, he sought to instill his vision of fairness and value in his children, his business, and his fellow community members. Mr. Emanuel's dedication to supplying value for money to the common man and dealing fairly with all led our decision to adopt his namesake, LouieVille, as our signature brand.
Team
E-Man Group is a team of experienced and dedicated property professionals with expertise in all aspects of investment and property development.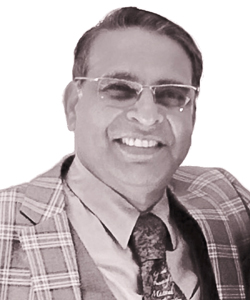 THEO EMANUEL
( Founder & Chairman )
Theo Emanuel, is the creative force behind our brand. His forward thinking nature guided the decision to shift his company interests to Africa over fifteen years ago, as he recognized the great growth potential and pressing needs of the continent. His constant search for innovation and efficiency has let our company to offer some of the highest value-for-money properties southern Africa has seen. His leadership and drive have given wings to the legacy started by his father, Mr. Louie Emanuel. It is our wish that he continues to add his signature blend of vision, innovation, and drive to our mission of supplying both value and opportunity to every community in which we do business.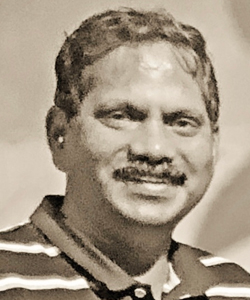 SRIDHARA MUNIMAKULA
( Director, Projects, Operations )
Appointed in 1996 as Site Engineer and now positioned as Projects Director, Sridhara has over 25 years' experience in property, construction and development. Sridhara holds a degree in Civil Engineering and a Masters in Structural Engineering, and has been responsible for the execution and completion of residential and mixed use schemes across Southern Africa, and now leads the Projects concept and strategy for each project at LouieVille. Sridhara has been involved in the project management of all the developments delivered by the in-house construction team, resulting in the completion of over 750 new homes across Southern Africa.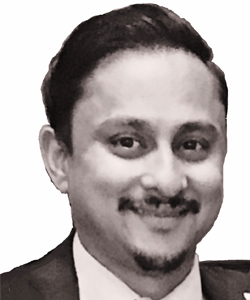 LEON EMANUEL
( Director, Sales & Marketing, Procurement, Development )
Leon is responsible for the internal specification of each and every development, with a detailed understanding of the interior design, product planning and procurement process, to produce an end product of the highest quality. He is also in charge of managing the strategic marketing team, with responsibility for all developments as well as corporate communications. Leon works closely with design teams and contractors to ensure that the company's high standards are maintained on all projects. Leon is experienced in the acquisition of residential led and mixed-use schemes properties. Leon studied his PG in Business Administration from Wits Business School, Africa.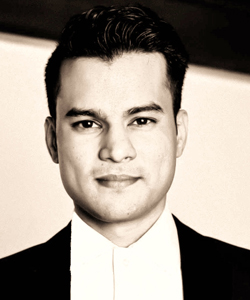 JOEL EMANUEL
( Director, Finance, Legal, Development )
Joel has wide-ranging responsibilities across the firm and is key to driving forward the growth of the business, with particular responsibility for the Investment, Finance and Planning functions, as well as jointly having day to day management of the business and setting its strategic direction. Joel has been with the Company since inception and has been involved in new ventures and projects. Joel holds a degree in Business Administration, Management and Marketing from Monash University, SA & AU, and a Masters from LSE. Joel also manages the residential developments and is responsible for its delivery which is valued at 500 million pula.